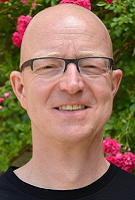 Lars is head of the "Lübeck Interdisciplinary Platform for Genome Analytics" (LIGA) which is part of University of Lübeck's Medical Faculty ("Sektion Medizin"). The overarching aim of LIGA is to improve our understanding of the genetic and epigenetic foundations of genetically complex human traits and diseases, in particular those related to aging. To this end, our group uses state-of-the-art high-throughput genome technologies in human DNA and RNA samples recruited within the auspices of a number of different national and international collaborative projects, including EMIF-AD, LifeBrain, MiRNetAD, and BASE-II.
Ongoing HEAT-NET collaboration
With Alberto Lleo in the European Medical Information Framework – Alzheimer's disease (EMIF-AD) consortium project

With Christine von Arnim (on the genetics of AD) and Christina Lill (on the genetics of PD)
List of Heat-Net collaborative publications with at least 1 member of the consortium (from other Heat-Net group) from the last 5 years.